Laura
Name: Laura Haystaff
Nickname: Lou Bins, Bourneo
Position: Company Director and Session Stylist
Specialities: Bridal and evening hair, cutting
Experience: 19 Years in hairdressing. Owned The Topiary since 2004 and loving every minute.
Likes: Photography. Red wine. Shopping. Raising my two beautiful daughters. Walking my Border Collie Leo over the Mill field.
Matt
Name: Matthew Haystaff
Nickname: Zico
Position: Company Director & Accounts
Specialties: None Hairdressing related! But do a mean spaghetti bolognese.
Experience: No Hairdressing experience apart from being married to one!
Likes: Spending time with my family, playing pool and football
Vicky
Name: Vicky Waters
Nickname: Victor
Position: Principal Stylist
Specialties: Salon management and promotions. All aspects of hairdressing. 
Experience: 12 years qualified. I trained at a London college and have been working at The Topiary for 9 years.
Likes: Spending time with my friends and colleagues, Shopping! Dancing and going out for dinner. Reading and being creative.

Samantha
Name: Samantha Cook
Nickname: Sam / Sammy
Position: Beauty Manager
Specialities: Massage and Environ Specialist.
Experience: 10 years salon and spa experience.
Likes: Shopping, music, dining out, handbags and taking selfies with Mr Wilson the dog.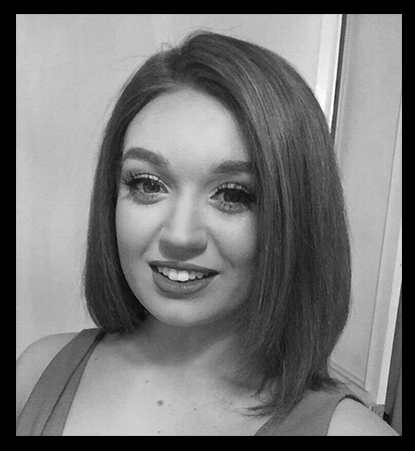 Karis
Name: Karis Woodward
Nickname: Essex
Position: Stylist
Specialties: Cuts and colours
Experience: Two-year apprenticeship training and two years on the shop floor
Likes: Going out with my friends and gym-ing it up!
Holley
Name: Holley Munro
Nickname: Holz
Position: Senior Stylist
Specialities: Colour and Cutting
Experience: 2 years in salon training and 4 years qualified
Likes: Shopping, Dining out with friends & family and holidays
Hannah
Name: Hannah Larden
Nickname: Hannah
Position: Stylist
Specialities: Cuts and Colours.
Experience: 1 year apprenticeship with 3 years shop floor experience.
Likes: Photography, dancing, music and seeing friends.
We are proud to be a Kevin Murphy Session salon.